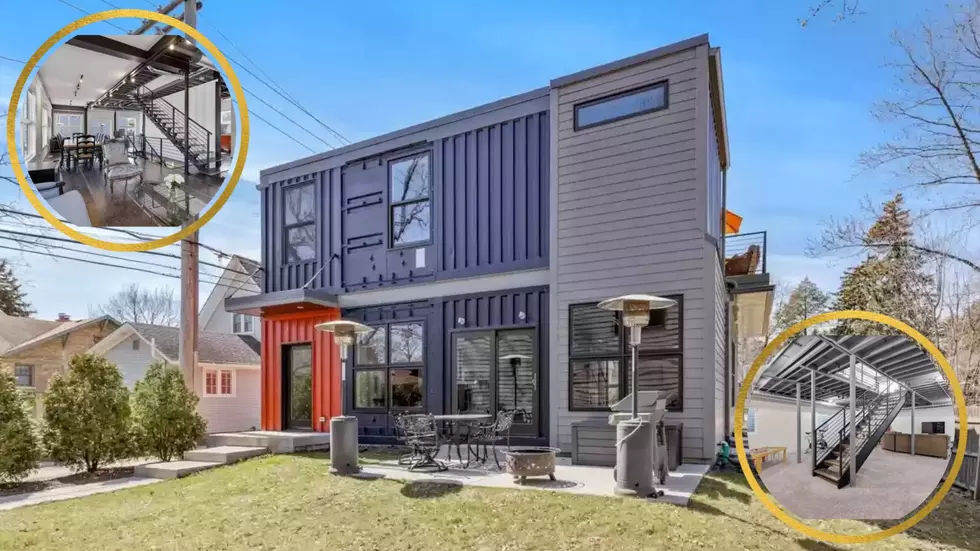 See Inside a Wild Illinois Home Made Out of Shipping Containers
Cory Jones, Broker Associate with RE/MAX All Pro, Realtor.com/Canva
Do you think you could live in a shipping container? I found one home in the Chicago area that is made almost entirely out of shipping containers and it's nicer than most regular homes you'll see.
I saw this home mentioned by NBC Chicago. It's 828 S 3rd Street in St. Charles, Illinois which was listed on Realtor a few weeks ago. Here's how the listing described the structure of this unique place:
Masterful design and modern luxury are uniquely embodied in this amazing home built from 7 massive shipping containers. The spacious kitchen is finished with stainless steel appliances, stainless steel backsplash, granite countertops, and an oversized island with a butcher-block countertop.
This place is really nice as the pics prove.
See Inside a Wild Illinois Home Made Out of Shipping Containers
Good news for the owners as NBC Chicago reported that this wild home sold after only 3 weeks on the market. I'm surprised it didn't sell quicker than that.
Upnest says that building a shipping container home can be done for as little $10,000 or as much as $175,000 depending on how big a home you want. It sure is a unique type of building that may very well be the wave of the future considering the cost savings.
Someone Turned a Missouri Truck into a Tiny Home with Bunk Beds
See Inside a 25 Acre Missouri Horse Ranch with Basketball Court
More From KHMO-AM 1070, News-Talk-Sports