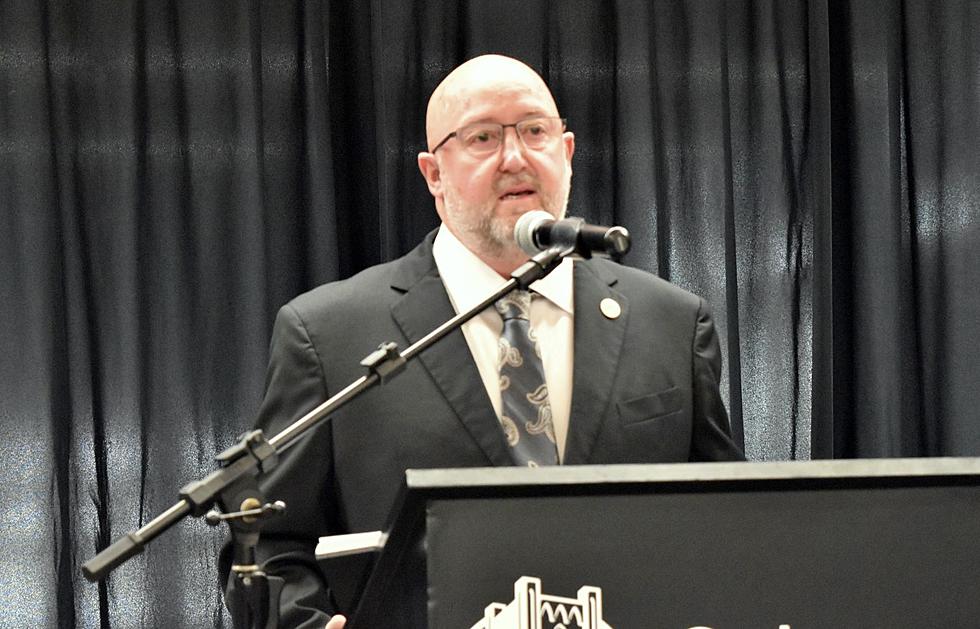 Quincy University Welcomes Hawkins Back as Hoops Coach
QU Athletics
Fans of Quincy University men's basketball welcomed back an old friend Wednesday.
At a press conference, QU officials announced that Steve Hawkins would be returning to Quincy to lead the Hawks' men's basketball program.
QU President Brian McGee said, "Steve Hawkins is an accomplished coach and an extraordinary leader and strategist. Today, he returns to the university where he first made his mark in the basketball world."
Hawkins coached the Hawks from 1990 to 2000, compiling a record of 137-111, taking his team to the NCAA Division II tournament three times.
He left Quincy for Western Michigan, where he posted a record of 291-262 from 2003 to 2020, with two appearances in the NCAA Division I tourney.
QU Athletic Director Josh Rabe said, "We are so thrilled to welcome back Steve Hawkins as our new head men's basketball coach. (He) is a proven winner at both the Division I and Division II ranks, and his focus on positively impacting the lives of our student-athletes during and after their time at Quincy University is a pillar of what Quincy University Athletics represents."
At a press conference Wednesday, Hawkins said, "I want to thank President McGee and Athletic Director Rabe for affording me the opportunity to come back to a city and university that holds a very special place in my heart. After visiting with both of them, it became evident that we have a shared passion for success."
The Top Movies Set in Missouri
LOOK: Here are the 10 US golf destinations with the most courses per capita
Discover where you can find the best access in the country for your pick of courses, the unique terrain that lends itself to world-class golf, and what makes select clubs noteworthy.
More From KHMO-AM 1070, News-Talk-Sports