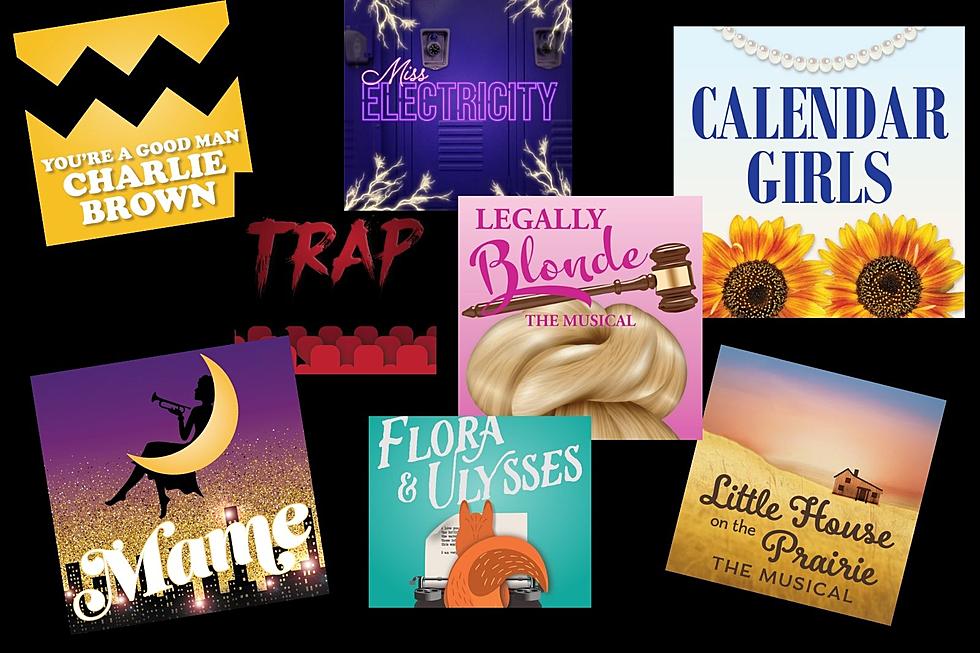 Quincy Community Theatre Reveals 2022 Season
Pichi Fernandez
At a reveal party last night in Upper Moorman Park several people gathered around and patiently waited to hear the announcement of the 2022 season for Quincy Community Theatre.
QCT will be celebrating its 85th season in 2022 and is rolling out a season line-up created to balanced both classic and contemporary and celebrates hope and happiness. Brandon Thomsen, Artistic Director of QCT says,
Each show selected will bring the audience a thrill and remind them why there is nothing like live theatre.
So, are you ready to find out what will be coming to the theatre in 2022?
Mame
This production will run April 1 - 3 & 7 - 10 and is described as leaving you feeling exhilarated and full of hope. The story is about young Patrick uprooted from his rural upbringing in Iowa to live with his widely enthusiastic New York socialite Auntie Mame and learns very quickly "Life is a banquet, and most poor suckers are starving to death!"
Legally Blonde: The Musical
Slated to be part of the 2020 lineup the much anticipated musical will now take place in 2022. Based on the widely popular movie, look out Hardvard here comes Elle Woods! Watch as Elle Woods goes from party girl to law school with her best friend Bruiser her adorable chihuahua. The play will run from July 14 - 17 & 21 - 24.
Calendar Girls
Grab your girlfriends and head to the theatre for this one. In a way to pay tribute to a dear friend and honor her, a group of very close friends decided to do a nude calendar for a fundraiser. But quickly become an international sensation. The play will run in the fall of 2022 from Stepeymerb 9 - 11 & 15 - 18.
Flora & Unlysses
Follow Flora Buckman, an imaginative 10-year-old who is in for a surprise when she witnesses an incident involving a vacuum and a squirrel. Follow her adventures at QCT where the play will run October 20 - 23 and is for all ages to enjoy.
Little House on the Prairie The Musical
The last play of the year brings you back to the treasured TV series and now watch it come to life on the stage. Prepare to be swept away with Laura Ingalls and her family once again. The play will run on December 8 - 22 & 15 - 18.
Also a part of the 2022 season:
You're A Good Man Charlie Brown (Family/Student Production)
Trap
Miss Electricity
Current season ticket holders will be available to purchase the 2022 season on October 11 and new subscribers will be able to purchase season tickets beginning October 25. It's going to be an amazing year, and we will see you at the theatre.
The 100 Best Places to Live in the Midwest
More From KHMO-AM 1070, News-Talk-Sports