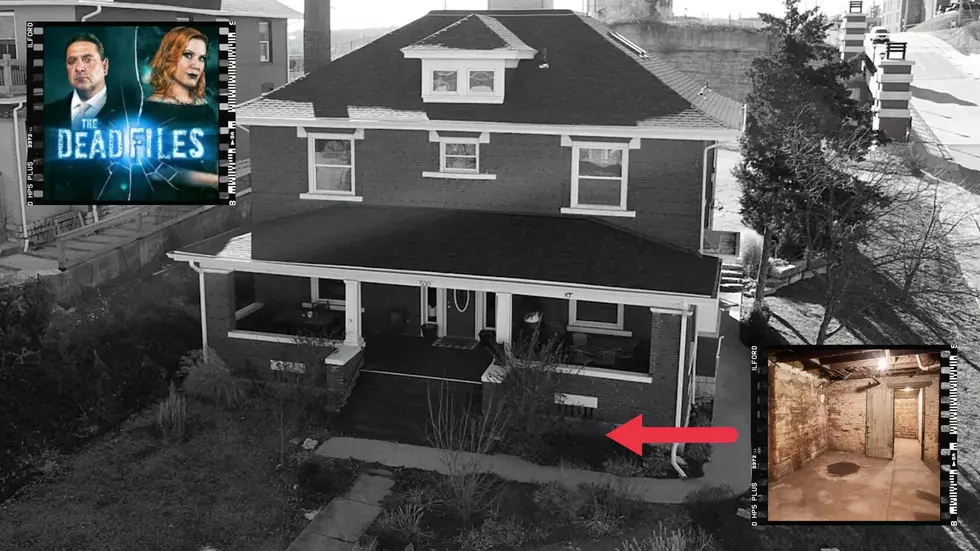 Missouri Home Featured on The Dead Files Now a Horrific Airbnb
Entire home hosted by Aaron, Airbnb/Travel Channel via YouTube/Canva
There's a home in Jefferson City, Missouri that has a wicked haunted history that is now an Airbnb. Some visitors have been so frightened, they have left in the middle of the night.
This is the Hobo House in Jefferson City, Missouri.
It's a rather normal-looking Airbnb, but this home has generated so much fear, it's been featured on The Travel Channel show The Dead Files.
Fox News shared the story of how the home scared some Airbnb renters so much, they checked in at around 6p and were out just after midnight. They saw dark figures on the stairways and the porch. Plus, they reported what they called a "demonic smell" in the basement. It's a water spot that the owners say never gets bigger, but never dries up mysteriously.
If you read the reviews on Airbnb, you'll see several visitors who have recorded paranormal activity in the home. This review from Lizzie who visited in September of 2022 said "Beautiful home, great location that's walking distance of downtown. Caught some spooky stuff on an SLS if you're into that."
Visitor Kimberly added her review of what she encountered in the home saying:
I have the nicest paranormal equipment on the planet, we had three rooms showing massive, strong energy all at the same time. My GS2, paranormal puck, big boo buddy, PSB11, my three kinects, parascope 360 plasma, the Ganzfeld, etc... Every piece of equipment was going crazy!!!!!
The Hobo Hill House in Jefferson City, Missouri is still available as an Airbnb as of this writing with a nightly cost of $325. Do you dare to stay within its walls and try to make it through the night? Many have tried, but not all have succeeded.
Missouri Castle May Be the Most Haunted in the Midwest
More From KHMO-AM 1070, News-Talk-Sports