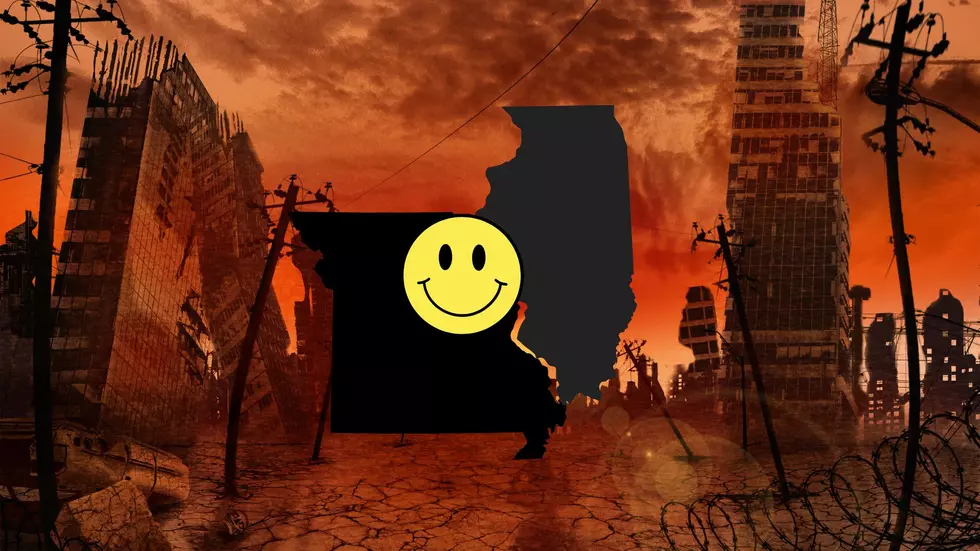 Map Shows Tri-State Area a Best Place to Survive Nuclear Attack
Canva
I've got good news and bad news. First, the bad news. It's now more likely the world will face a nuclear apocalypse. The good news is the tri-state area including northeast Missouri and west-central Illinois may have the best chances to survive it just fine. Maybe.
There's a brand new fun article from Newsweek that shows some of the best places to survive a nuclear apocalypse. Elon Musk does say the chance is increasing and Elon would know, right?
The Newsweek article doesn't mention us by name, but it links to another article on Survival Freedom that has an interesting map. The map was apparently created a few years ago by Halycon Maps using FEMA, Wikipedia and other criteria showing the best places to be when/if the missiles fly.
If you look closely at the Hannibal, MO/Quincy, IL area, we're in the light colored area which means we're in the clear. More or less. Probably less, but you get the idea. We would be in the middle of where attacks and/or fallout would be an immediate problem. To state the obvious, a nuclear war would be bad for everyone and everything. But, in a worst case scenario, we're at least better off than California or the East Coast, right? I'm trying to look at this as a glass-half-full sort of situation.
Hopefully you can detect that I've written this more than a little tongue in cheek, but there is some real interesting data underneath all this "we sure hope we survive the end of days" conversation. This won't really happen though...right? Right?!?
See a Missouri Off-the-Grid Bus Made to Survive Zombie Apocalypse
More From KHMO-AM 1070, News-Talk-Sports