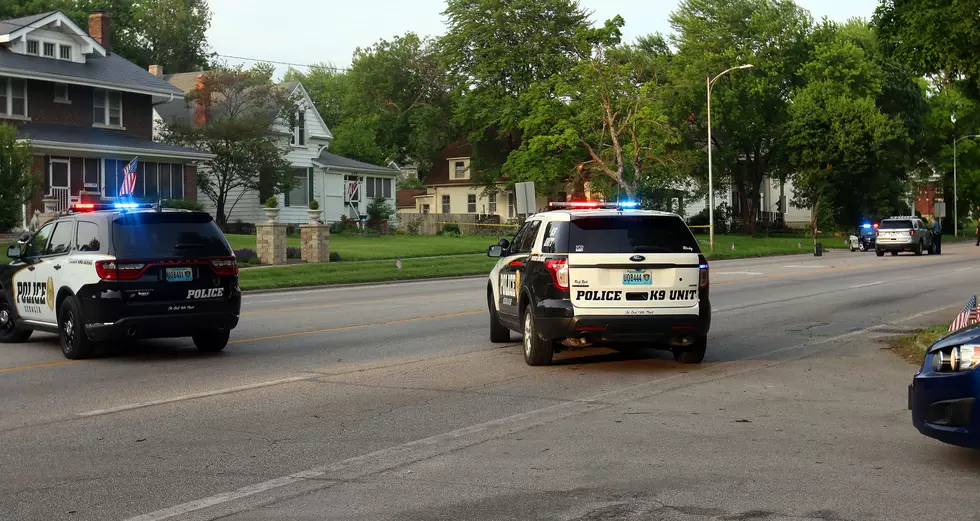 Male Suspect Dies After Exchanging Gunfire With Sedalia Police
Randy KIrby
The Sedalia Police Department has requested the Missouri State Highway Patrol Division of Drug & Crime Control to investigate a shooting which occurred at approximately 6:30 p.m. Sunday evening.
A male suspect has been pronounced deceased after exchanging gun fire with police.
No officers were injured and no other citizens were involved. There is no active threat to the community.
US 50 Highway (Broadway) was closed between South Quincy Ave and South Grand Avenue for an extended period.
According to MSHP Troop A, at around 6:18 p.m. SPD received a call concerning a male armed with a gun in the 700 block of West Broadway.
The suspect was wanted for a felony parole violation, along with other warrants.
Officers arrived at the residence and a white male matching the description of the suspect fled on foot. Officers quickly established a perimeter to contain the suspect. The officers attempted to make contact with the suspect by giving verbal commands.
The suspect fired shots at officers. A Sedalia Police Officer fired his duty weapon & struck the suspect.
Officers secured the suspect, rendered aid, & EMS transported him to Bothwell Regional Health Center. The suspect was pronounced deceased at the hospital. He has been identified as 22-year-old Masen T. Moore of Sedalia. Next of kin has been notified.
No officers nor citizens were injured, the Patrol said.
This is an ongoing investigation and all information at this time is preliminary.
US 50 remained closed while the scene was being processed, according to the MSHP report.
More From KHMO-AM 1070, News-Talk-Sports