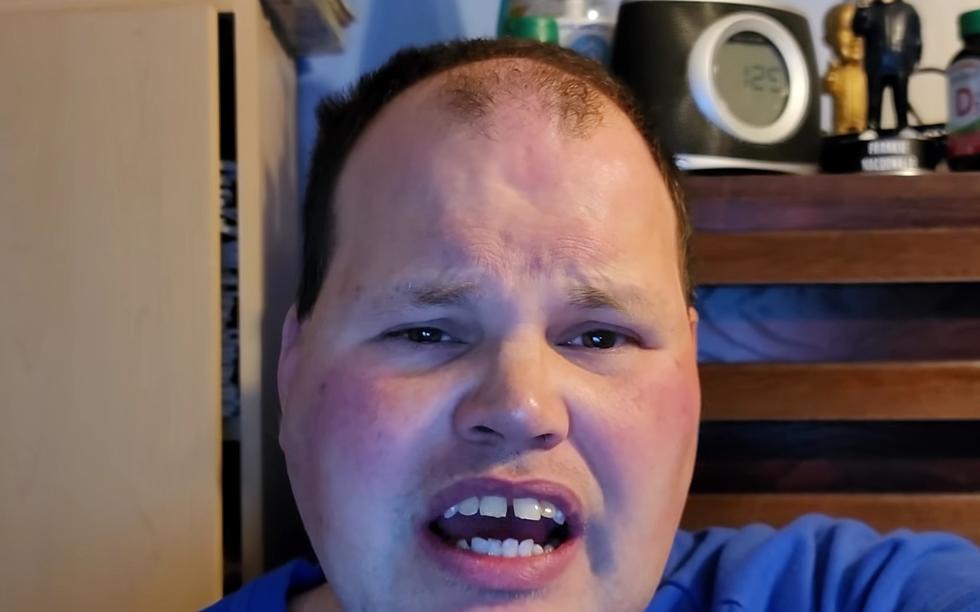 Look Out Missouri – Frankie MacDonald Says a Winter Storm Coming
Frankie MacDonald via YouTube
It's not really a winter storm unless internet weatherman Frankie MacDonald says it is. If his latest forecast is correct, Missouri better be prepared because Frankie says a major weather event is coming.
Make sure your sound is turned up so you can clearly hear every single word Frankie has to say about the weather that is incoming early next week.
In case you missed it, Frankie has provided a transcript of what you just heard:
Major Winter Storm is on its way for Missouri on Wednesday February 2, 2022 and it will bring 6 to 12 Inches of Snow or more and it will bring Blowing and Drifting Snow in Kansas City and it will Bring Rain Freezing Rain Sleet and Snow in St. Louis and it will bring Dangerous and Treacherous Driving Conditions and it will bring Snow in Jefferson City Springfield and Seymour Missouri and it will also Bring Icy Conditions as well and Streets Roads Highways and Interstate Highways will Be Snow Covered and the Cold air is coming from Canada and Warm air is coming from Gulf of Mexico and that will Cause a Major Winter storm for Missouri and it will bring a lot of Snow in Kansas City. People in Missouri Be Prepared have your Winter Boots Winter Jackets Hats Gloves Scarfs and Ski Pants Ready.  Order your Pizzas and Chinese Food and Buy Cases of Pepsi and Coke.  Do your Grocery Shopping Don't Wait until the Last minute do it right now.  Have your Samsung Galaxys Samsung Galaxy Smartphones Samsung Galaxy Tablets Smartphones Cell Phones Laptops and Tablets Charged and Have your 3G 4G 5G and LTE Internet Ready as well. When you are Driving your Car Take your Time Driving your Car and Slow Down so you don't get in the car accident.  When you are Walking Be Very Careful while you are Walking.  Have your Furnaces Ready and Turn on your Furnaces to Keep the House Warm.  Drink Lots of Green Tea White Tea Red Tea and Drink Lots of Green Tea to Keep you Warm.  Have your Extra Blankets Ready to Keep you Warm.  Have your Shovels Snow Scoops Snow Blowers Snow Plows and Salt Trucks Ready as well.  If you have anybody living in Missouri Be Prepared for Major Winter Storm on Wednesday February 2, 2022.  Take Care and Stay Safe and Don't Get Caught in the Major Winter Storm Stay Warm and Be Safe.
Frankie is a big fan of Samsung phones apparently. If you have an iPhone, you're out of luck...according to Frankie.
Make sure to follow Frankie on YouTube as he's one of the most beloved weather guys on the internet. Frankie also has an entertaining blog where you  can see what's on his mind.
Patrick Mahomes Kansas City Home
Inside Yadier Molina's St. Louis Mansion
More From KHMO-AM 1070, News-Talk-Sports