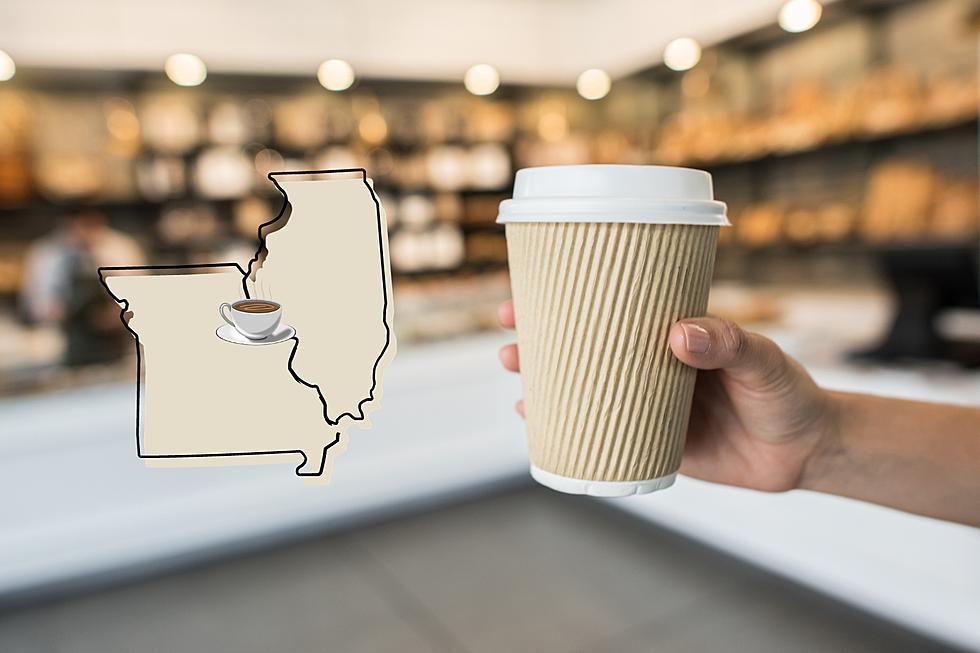 Yelp's Top 10 Coffee Places in Our Part of Missouri & Illinois
Canva
This will likely be one of the most controversial topics I ever tackle. When it comes to coffee, everyone has a strong opinion on where the best place to get their java is. Here's what Yelp has to say about that for our part of Missouri and Illinois.
A word of warning. You have to be careful when you go to Yelp to decide the "best of" anything. This is a great example. Since Friday, September 29 is National Coffee Day, I decided to ask Yelp what the best coffee place was in northeast Missouri and west-central Illinois. At first, it showed me a couple of peculiar entries at the top. Looking closer I saw "sponsored results" which isn't what I was looking for, so I went back to the drawing board.
I toggled "birds-eye view" and "highest rated" on the left side of the screen and this is what Yelp came up with based on user reviews of coffee places in the Quincy, Illinois and Hannibal, Missouri area.
7. Java Jive
3. Bailey's Coffee House and Fudge Shop
1. Dutch Country General Store
There were what I know are some local favorites that did not make the Yelp list, so I went to our radio station Facebook page and asked your opinion. Needless to say, you had varying opinions about the best coffee in the Hannibal, Missouri/Quincy, Illinois area.
110 Discontinued Coffee Brands
More From KHMO-AM 1070, News-Talk-Sports