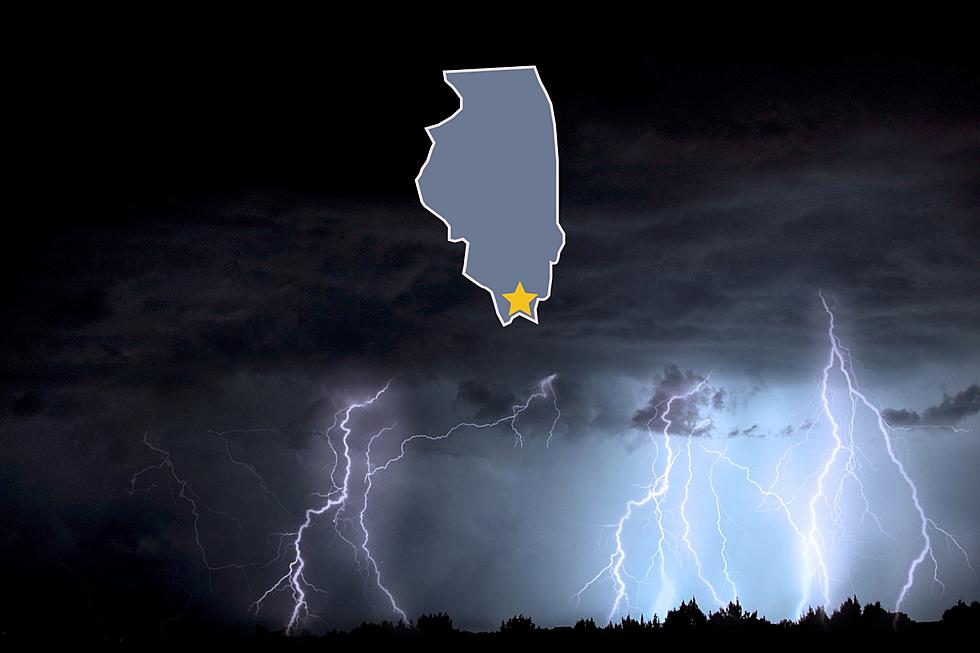 Illinois Area Hammered with 500 Lightning Strikes – Church Burned
Canva
Summer storms continue to take their toll on Illinois. One part of the state recorded over 500 lightning strikes which may have been responsible for a church that caught fire.
It was a busy early Monday morning for the Massac County Emergency Management Agency in Illinois. I saw Fox Weather report that 500 lightning strikes were a part of a storm system that moved through the state overnight from Sunday to Monday morning. Massac County is located at the extreme southern tip of the state right on the border with Kentucky across the river from Paducah.
WSIL-TV is reporting that St. John's Church in Massac County suffered heavy damage that is believed to have been caused by a lightning strike although investigations are still ongoing to verify. They say fire crews were on the scene at approximately 4:19am Monday morning. The good news is that no injuries were reported as a part of the blaze.
It was a stormy weekend all around Illinois over the weekend as intense lightning was also seen moving through northern Illinois on Saturday.
Lightning Facts vs Myth
The National Oceanic and Atmospheric Administration, also know as NOAA put together five important facts and myths that we should know about lightning. There are five things you should know when encountering lightning. Keep things things in mind the next time you get stuck in a storm.
More From KHMO-AM 1070, News-Talk-Sports