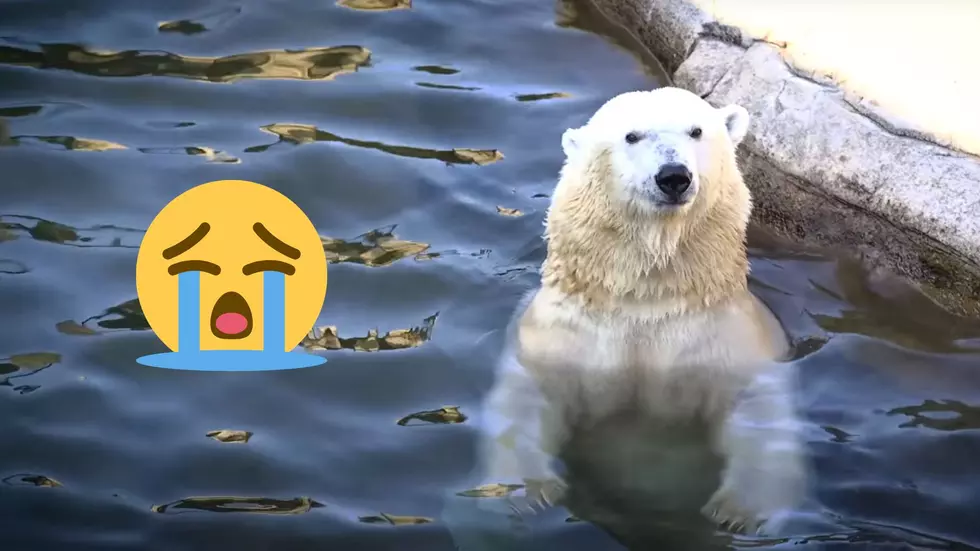 Kansas City Zoo Shares the Sad Passing of Berlin the Polar Bear
Kansas City Zoo via YouTube/Canva
She was one of the oldest polar bears in human care. The Kansas City Zoo has announced that Berlin the polar bear has passed away at age 33.
KMBC shared the news of Berlin the polar bear's passing today in an article and via their Facebook post. They said that the normal life expectancy of a polar bear living in captivity is around 23 years best case scenario. They credit Berlin's long life of 33 years as "a testament to the extraordinary care she received from her animal care and veterinary health teams".
The Kansas City Zoo confirmed the news in a post on their Facebook page also.
The Kansas City Zoo said in their Facebook post that Berlin had been suffering from "hypertension and renal failure, and treatment options had been exhausted". That led to the decision to end her suffering.
If you don't already, make sure you follow the Kansas City Zoo on Facebook for the latest updates on their animals.
Inside Nelly's Empty St. Louis Mansion that Sold for a Million
More From KHMO-AM 1070, News-Talk-Sports