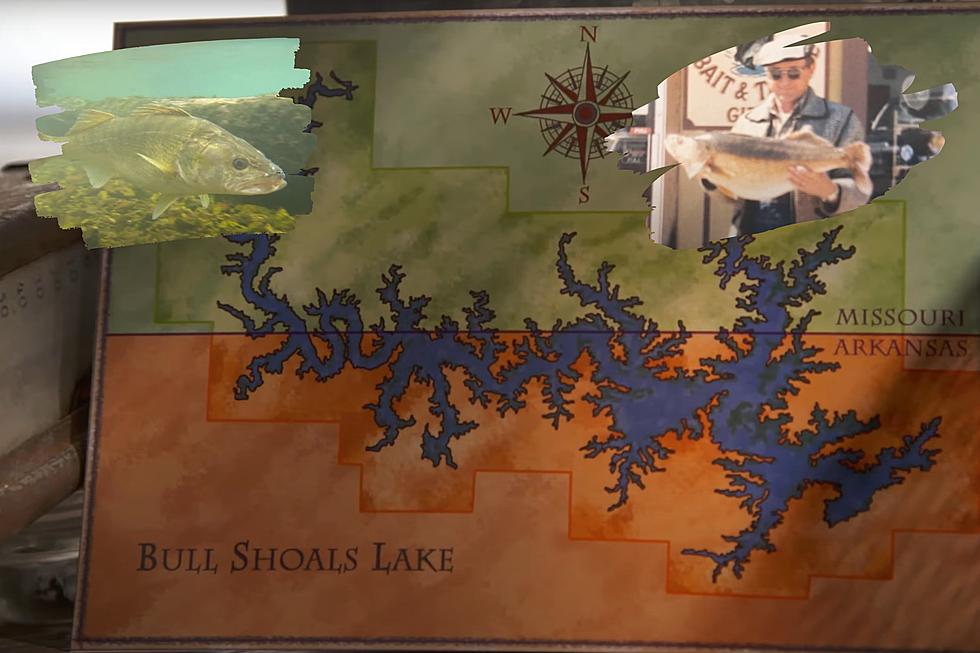 How a Missouri Man Landed a Record 21 Pound Whopper 35 Years Ago
MOconservation via YouTube/Canva
You don't see walleye this big very often, but late one night 35 years ago, a Missouri man landed one that shattered a state record. This is the story of how that record happened.
The Missouri Department of Conservation just shared a video about how Gerry Partlow went fishing really late at night on March 26, 1988. As they tell it, Gerry wasn't expecting much since he started his fishing trip so late at night. It was around 11:30pm that night that Gerry's pole got a jolt. His rod was wound with 10 pound test line that was being tested by a massive fish. It was a walleye that would later tip the scales at 21 pounds 1 ounce.
The catch would happen at Bull Shoals Lake where many walleye live, but few were as old or mighty as the one that Gerry Partlow had at the end of his fishing pole.
Gerry Partlow called Linneus, Missouri home and no one to this day has ever caught a walleye as big as the one he did. As one fisherman in the Missouri Department of Conservation video, any fish that lives long enough to be that big is clever and has probably seen every fishing trick in the book. It didn't survive that long by being dumb. That's why Gerry's accomplishment lives on 35 years later as the biggest walleye to ever be caught in Missouri. A true whopper of a fish.
Midwest Mansion Hides a Huge Soundproof Doomsday Bunker Under It