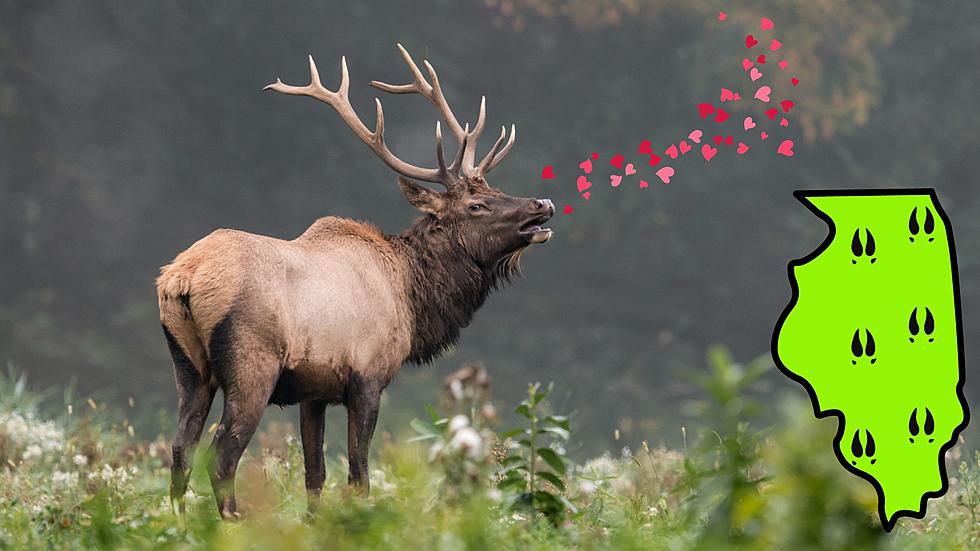 A Lonely Elk is Reportedly Roaming Illinois in Search of Love
Canva
It's not easy being an elk in Illinois these days especially if you're looking for a relationship. Don't ask me how I know. There's a report that one of these large animals is currently traversing the great state of Illinois near Springfield in search of a mate. I can prove that most of this is true.
I saw someone mention this wild animal's trek on the Illinois sub-Reddit. The story originated from an article shared by Fox 2 out of St. Louis just a few days ago. They say that Bond County game warden William Wichern indicated a large elk began his love adventures near Coulterville, Illinois.
They confirmed it with this from the Fox 2 story:
Hunters sent numerous pictures captured by deer cameras to the authorities
How do I know that this elk is looking for love in Illinois?
As the Rocky Mountain Elk Association mentions, we're now in the late elk rutting season. Normally a mature elk like this will have made a love connection by late October. The fact that he's in Illinois in November means he's desperate. (Make up your own Illinois dating jokes now).
By the way, if you see this elk in Illinois, the authorities want you to report it, but don't get close to him. Everyone and everything he sees during the rut is either a potential mate or a rival. You don't want to be either. Again, don't ask me how I know.
Check out the original story for more details on this traveling elk in the Land of Lincoln.
Colorado's Amazing Elk Mountain Resort Is For Sale Near Montrose
Have you ever spent time daydreaming of owning a Colorado mountain resort? Keep going to take a virtual tour of the incredible Red Mountain Resort in Montrose County. This 226-acre property was listed earlier this summer. Even if you don't have the money to buy it, it's worth taking a look around.
Gallery Credit: Wesley Adams
More From KHMO-AM 1070, News-Talk-Sports