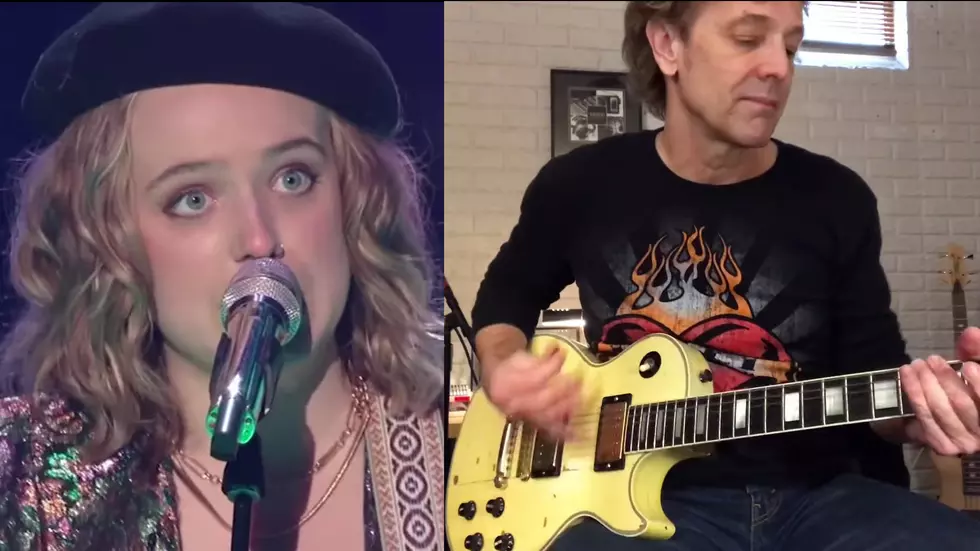 Illinois American Idol Finalist Has a Famous Classic Rock Dad
ABC 7 Chicago/Honeymoon Suite via YouTube
She's a chip off the old block. Leah Marlene, who hails from Illinois, was chosen as one of the final 3 for the American Idol finale. It just so happens that she has some classic rock DNA in her family as her dad is a famous guitarist in a band that gained fame in the 1980's.
Leah Marlene, who calls Normal, Illinois home has made the finals of American Idol. As she mentions on her website, she is the daughter of Derry Grehan, the guitarist for Honeymoon Suite. Here's a clip from her bio:
Leah grew up in a house full of music and guitars as her father, Derry Grehan, is a songwriter and lead guitarist with the Canadian band, Honeymoon Suite. He taught her how to play guitar and piano, and passed along his passion for songwriting.
Here's an interview Leah did with ABC 7 out of Chicago.
Derry was considered one of the more prolific guitarists during the mid-1980's as his band Honeymoon Suite had big hits with "New Girl Now" and "Love Changes Everything" among others.
Derry's playing was so respected, he was featured in a Pepsi commercial during the Super Bowl in the 80's that you might remember.
As Variety mentions, Leah Marlene will find out if she's this year's American Idol when the finale airs this Sunday night, May 22.
See a Far Out Missouri Tiny House Austin Powers Would Love Baby
Inside a Glamourous Missouri Herb Farm Tent
More From KHMO-AM 1070, News-Talk-Sports