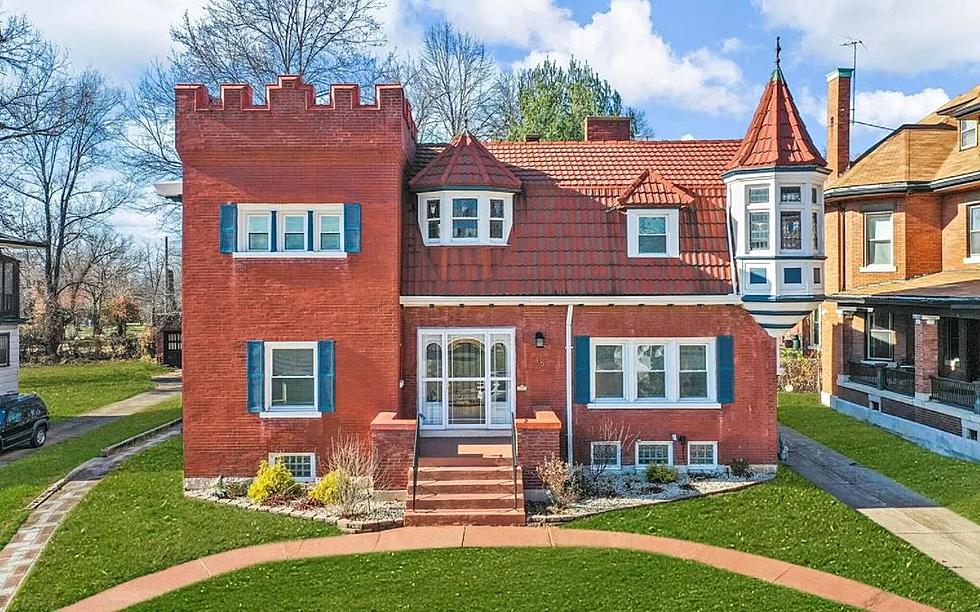 Here's Your Chance to Live in a Castle-Like Home in Missouri
Antione T Lawrence - Hybrid Real Estate/Zillow.com
If you've ever wanted to live like a king and queen in a castle I found an affordable one for you in Missouri.
Listed for $489,900 in St. Louis Missouri, this castle-like home has both a modern feel to it, but on the outside, it's all castle. It even has a room off to the side that looks like a tower to put all those princesses in to be rescued by her prince. Ok, I really need to stop watching Disney movies.
This home is has been renovated to have a modern feel, but throughout the home, you get a sense of the historic feel to it. The home was built in 1900 so you are getting not only a beautiful home but a piece of St. Louis history. The grand staircase has been restored, woodwork throughout the home, and wood floors (which I LOVE) throughout. There is plenty of space to entertain and enjoy. If these walls could talk, the history that this home must-have. One of my favorite YouTubers I follow took a tour of the house and gives us a little more detail and information about the home.
There are four bedrooms and five bathrooms with over 2,700 square feet to enjoy. Just think of the looks you would get when people deliver packages or mail, or when you tell people you live in a castle and a red one at that. You wouldn't be lying.
LOOK INSIDE: Red Castle-Like Home For Sale in Missouri
Underground Bunker Found in Civil War Era Abandoned House
---
More From KHMO-AM 1070, News-Talk-Sports