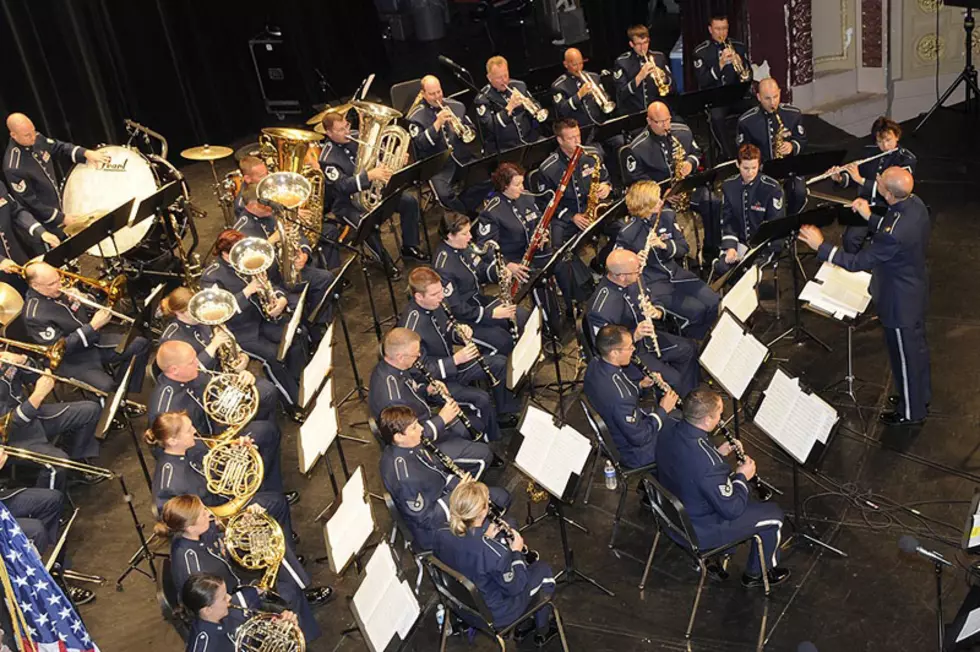 Air National Guard bands to perform free concert in Hannibal
Hannibal Arts Council
The Air National Guard Band of the Midwest 46-member Concert Band, Harmony in Blue jazz ensemble and Permanent Party rock band will perform a free community concert at 7:30 p.m. on June 30. The performance will be held at the Parker Theater in the Roland Fine Arts Center on the campus of HLGU. Local sponsors for the event are the Hannibal Concert Association, Hannibal Arts Council and Hannibal Courier-Post.
Performing an exciting and diverse musical repertoire that preserves our national heritage as Americans, the Air National Guard Band of the Midwest instills patriotism, national pride, and esprit de corps. An integral component of the Air Force's Public Affairs Triad, the Band of the Midwest performs a vital role in communicating the message and professionalism of today's United States Air Force and Air National Guard: In the words of General Carl A. Spaatz, the first USAF Chief of Staff, "Public support is as essential to effective air power as industries, airplanes, and airmen."
Stationed at the Peoria Air National Guard Base and attached to the 182nd Airlift Wing, this group serves as musical ambassadors of the Midwest. Each of the highly trained musicians are citizen-soldiers, performing with the Air National Guard Band of the Midwest only two days per month, and traveling on a two-week performance tour in the summer. While their primary Area of Responsibility encompasses Illinois, Iowa, Minnesota, and Wisconsin, the Band of the Midwest has also traveled and performed extensively for both civilian and military audiences, to include presidents, nobility, and dignitaries throughout the United States and the world.
More From KHMO-AM 1070, News-Talk-Sports