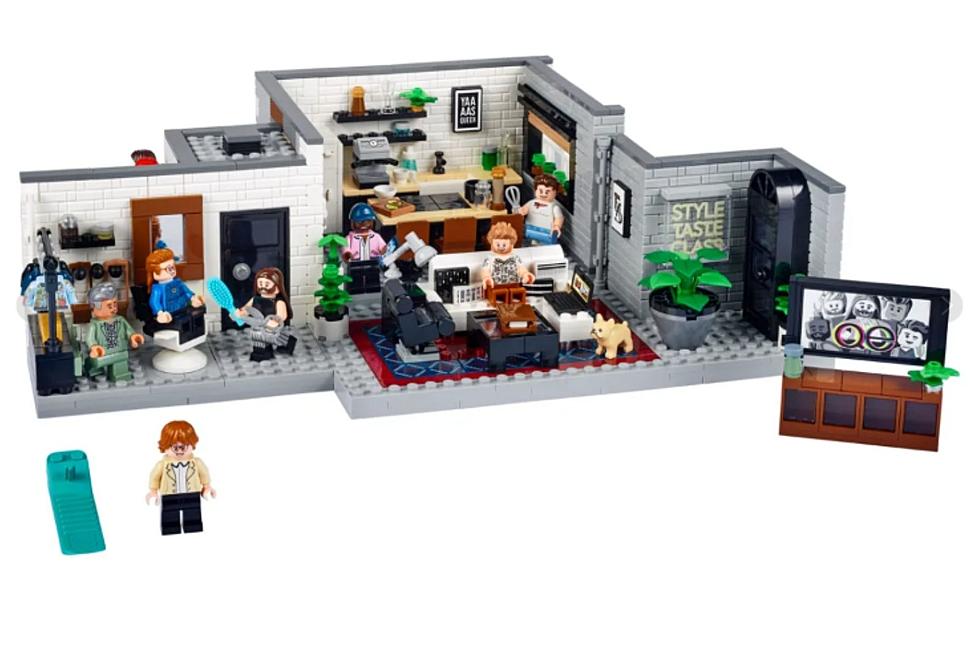 2 Quincy Natives Immortalized as LEGO Figures
LEGO
You know that you've made in in life when LEGO makes you into a figure.
That's the case for 2 Quincy Natives, Jonathan Van Ness and Kathi Dooley. LEGO announced a Netflix Queer Eye LEGO set that will be released next month, and in the set, you get the Fab 5 (Antoni, Tan, Jonathan, Karamo & Bobby). Also in the set, not one, but two figures of Quincy Senior High School Music Director Kathi Dooly (who was on the show in season four) showing her before and after her makeover, and Bruley the dog. The LEGO set is a replica of what their groups Atlanta loft looked like.
The LEGO set has a kitchen island for Antoni, a clothing rack for Tan, Jonathan's swivel salon chair and Karamo's couch, and the set is Bobby-approved. The set reminders me of previous LEGO sets that have come out for The Office and Friends, and retails for $99 and worth every penny. Not many Quincyians can say that they are LEGO people, but now Jonathan and Kathi can.
The set is to be released on October 1, just in time for the holiday season. You can pre-order the set now which I recommended I have a funny feeling this set will sell fast. I may have to add this to my LEGO collection, I already have The Office set, now I just need to add this one to my collection. Queer Eye debuted on Netflix February 17, 2018 and is set to come back with season six late this year or early 2022.
How long it takes to binge 'The Office,' 'Game of Thrones,' and 50 other famous TV shows
More From KHMO-AM 1070, News-Talk-Sports