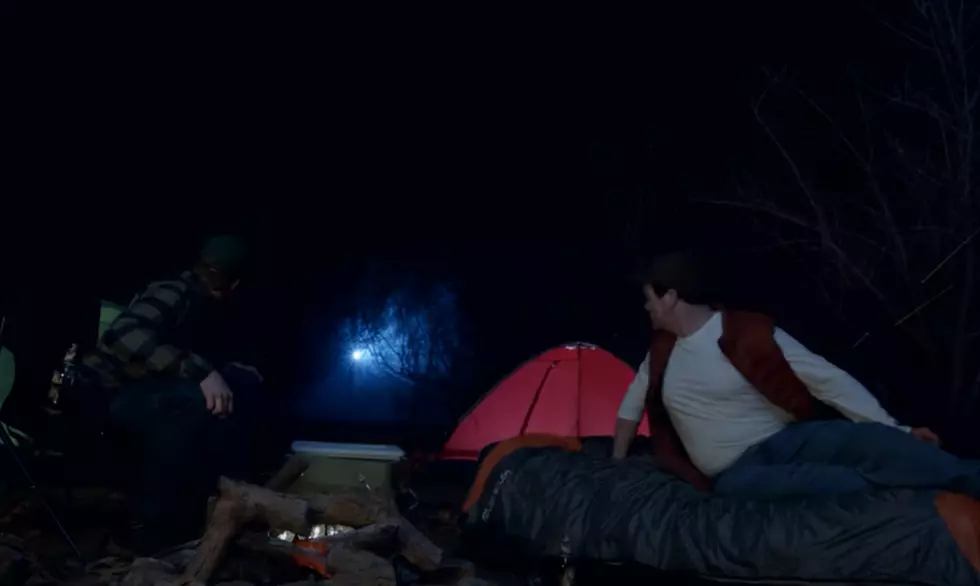 Incident at Devils Den a Missouri UFO Encounter That Lasted Years
Travel Channel via YouTube
UFO encounters are admittedly a dime a dozen. However, you'll likely never hear an account from a more credible account than this one. It's from a retired lawyer and former Assistant Attorney General and it began in Missouri. Oh, and this UFO encounter didn't last just a few minutes. It's carried on for years.
The Incident at Devils Den is the story of Terry Lovelace who along with a friend had a wild encounter with an unknown object near Warrensburg, Missouri in 1976. He and a friend were on their way to a camping trip at Devil's Den Trail in Missouri It's worth mentioning that both Terry and his friend Toby were in the military at the time and feared telling authorities what they saw for fear of their careers.
What they witnessed was a black matte triangular object that shape shifted into a sphere before it zoomed off into the sky. According to Terry's account, he and his friend were speechless and vowed to never say a word for at least 40 years to protect their careers.
The encounters didn't stop in the Missouri Ozarks. Terry would see this object also near his home years later.
Terry Lovelace's series of UFO encounters are now a part of an episode of The Travel Channel show UFO Witness.
You can read Terry Lovelace's complete story in his book on Amazon The Incident at Devil's Den. I don't know what Terry saw on those different occasions, but I'll trust someone with his background any day. I believe that he believes he's telling the truth.
This Lake of the Ozarks Dream Home Has a Pool and Vintage Arcade
More From KHMO-AM 1070, News-Talk-Sports