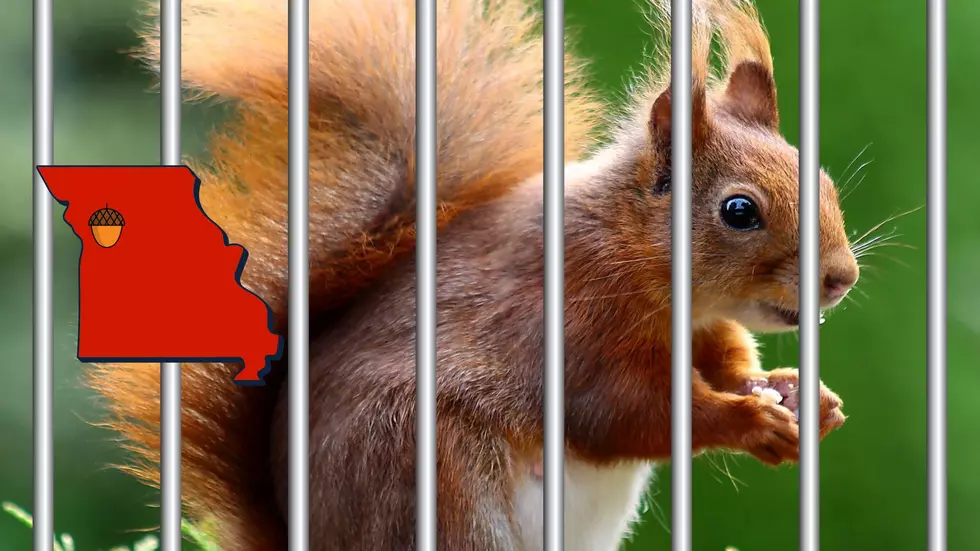 If You Worry a Squirrel in This Missouri Town, You Go to Jail
Canva
I love weird laws and Missouri is full of them. This is a perfect example. In this town in the Show Me State, you will go directly to jail if you worry a squirrel and I can prove it with science.
If you've never been there, Excelsior Springs is a...unique place. Yes, "unique" is the word I was looking for. Meaning I'm saying "unique" instead of "strange" or "weird" which isn't really nice even though it's accurate. It's near Kansas City, but just far enough way to remain wacky and it accomplishes this goal admirably.
Why is Excelsior Springs weird...er...I mean unique?
In Excelsior Springs, Missouri, it is highly illegal if you worry a squirrel. That's right. Don't worry a squirrel in Excelsior Springs unless you'd like to be a jail bird. Don't believe me? Only In Your State is just one of many sites that document this strange Missouri law. Stupid Laws confirms it.
How exactly does one worry a squirrel?
That's a great question and the Farmer's Almanac may have the answer. They say that squirrels hate anything that involves pepper so if you're purposely leaving pepper things out to stress squirrels, you're a law breaker. If you're leaving pepper outside just for the fun of it, just make sure you can prove it wasn't meant for squirrels if the Excelsior Springs, Missouri police find out. Otherwise, it's off to the pokey with you and you wouldn't want to have to explain to the other inmates that you're there because of squirrels. (Don't ask me how I know)
See an Epic Missouri Tipi Where Your Only Neighbors are Wildlife
More From KHMO-AM 1070, News-Talk-Sports