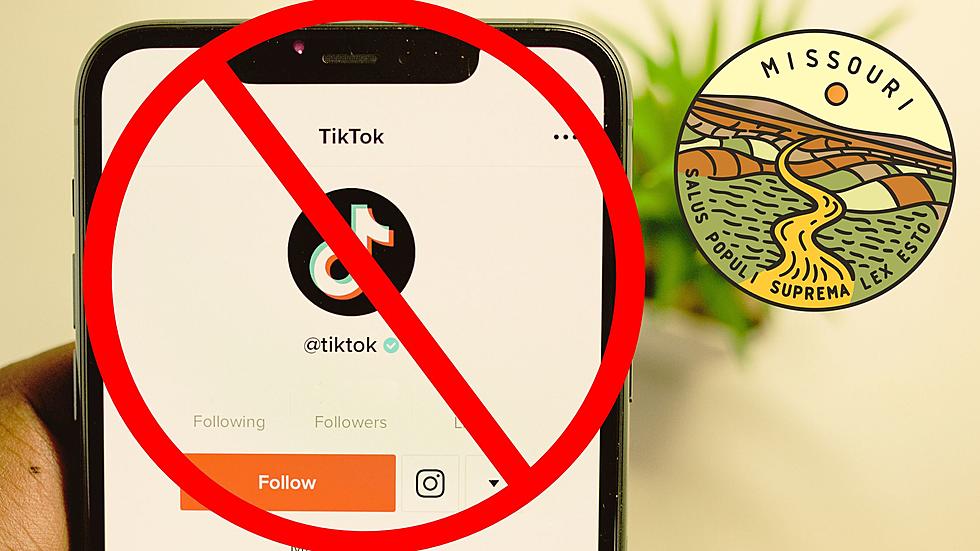 Will Missouri be the next State to Ban TikTok?
Canva.com
TikTok has officially been banned in the state of Montana, people are wondering will other states follow Montana's lead. Here is why Missouri could be the next state to ban TikTok...
According to a report from NBC Chicago, Montana has officially become the first state to ban TikTok. In the report they say...
"There are 200,000 TikTok users in Montana as well as 6,000 businesses that use the video-sharing platform, according to company spokesperson...Proponents of the law in Montana claim the Chinese government could harvest U.S. user data from TikTok and use the platform to push pro-Beijing misinformation or messages to the public."
Many people are asking which states will be the next ones to try to ban TikTok statewide, and the logical next state is Missouri. Missouri has leadership that is very outspoken against TikTok, Senator Josh Hawley from Missouri is a leading voice on banning TikTok. In an article from the AP from late March of this year, they say...
"Missouri Sen. Josh Hawley tried to force a Senate vote Wednesday on legislation that would ban TikTok from operating in the United States...Hawley called TikTok "digital fentanyl" and argued it could give the Chinese government access to data from 150 million American users."
Now, will this happen soon? I have no idea, but as we know in this country as soon as one state figures out how to do something, there are bound to be states that follow the leader. I am not a TikTok user, and I don't live in Missouri, but if you are a TikTok user in the Show-Me State, and it is how you make your living, you may want to think about crossing the river to the Land of Lincoln...
WOOF: These are the most popular dog breeds in America