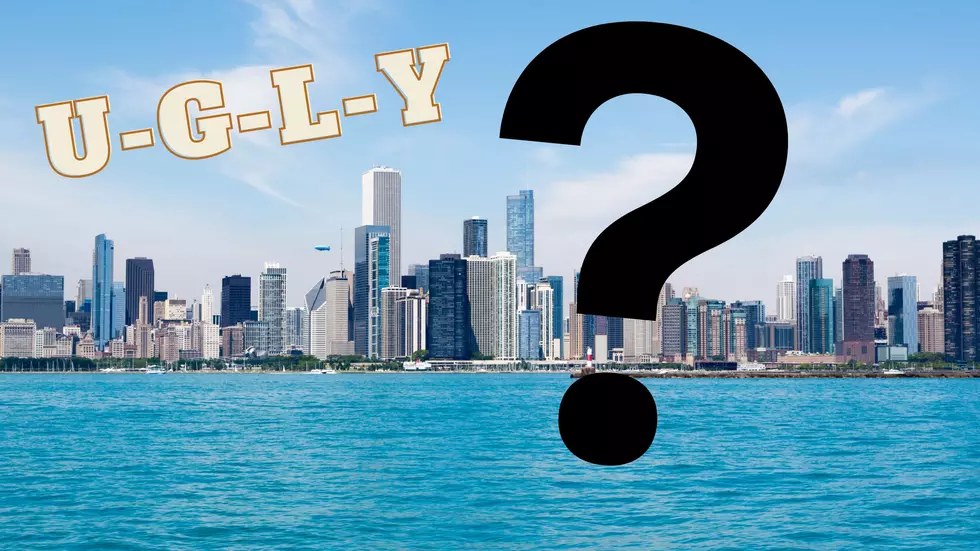 One of the 10 Biggest Eye Sores in the US is in Illinois
Canva.com
An iconic building in Illinois was just named to the list of the 10 Biggest Eye Sores in the USA. Which building is it...?
What is beautiful and what is ugly is subjective right? Well, according to buildworld.co.uk a building in Chicago is one of the 10 Biggest Eye Sores in the US, and that building is none other than the iconic Thompson Center (pictured below).
On the site, the Thompson Center is ranked as the 8th biggest eye sore in the US behind number 1 the J. Edgar Hoover Building in Washington D.C., followed by Boston City Hall, Verison Building in NYC, the Watergate Complex in D.C, the Denver Airport, the Trump Tower in Vegas, and US Bank Stadium in Minnesota. The other two buildings on the list are the Alamodome in San Antonio and the Florida State Capitol. To see the complete list for yourself click here! 
See Also: Ugliest Building in Missouri
They go on to rank the ugliest buildings in the world and the Thompson Center in Chicago is ranked the 15th ugliest in the world. According to Wikipedia...
"The James R. Thompson Center (JRTC), originally the State of Illinois Center, is a postmodern-style civic building designed by architect Helmut Jahn, located at 100 W. Randolph Street in the Loop district of Chicago. It houses offices of the Illinois state government and serves as a secondary capitol for the State of Illinois in the most populated city and county of the state. Google purchased the building in 2022 and expects to move in 2026 after two years and $280 million of renovations."
I will say that the Thompson Center is unique, I wouldn't call it ugly, but it has been universally hated for a long time now. Do you think it deserves to be this high on the list?
More From KHMO-AM 1070, News-Talk-Sports