Quincy Police Investigate Shooting on South 11th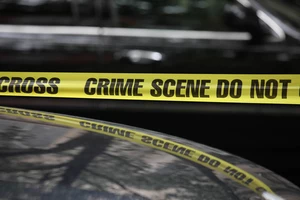 (QUINCY)—A shooting reported at 11:17 Tuesday night in Quincy results in what police term non life threatening injuries for an 18 year old male.
He was taken by ambulance to Blessing Hospital with a single gunshot wound through the upper left leg with the bullet lodged in the upper right leg. Quincy Police say the shooting occurred in an apartment in the 600 block of South 11th. Police reports state that the victim described the shooter as a black make with short hair… possibly wearing a dark hooded sweatshirt and armed with a handgun. The suspect fled on foot and remains at large.